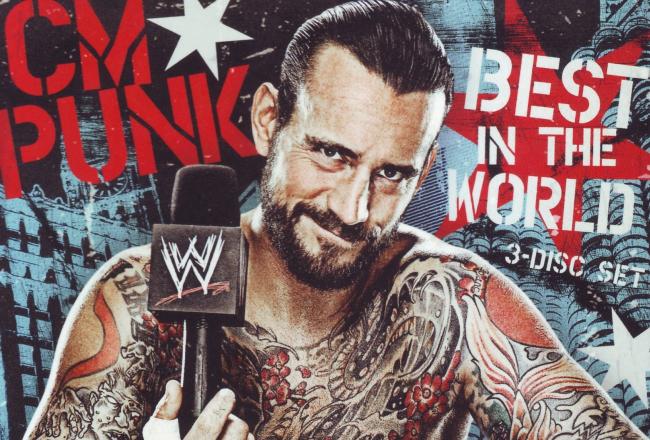 CM Punk: Best in the World. A very different offering from the WWE.
While CM Punk prepares for the "Hell in a Cell" Pay Per View against new sensation Ryback, his presence continues to make waves in all forms of media.
The latest offering from the WWE's DVD collection tells the life and career story of it's Champion and it offers a different perspective than almost all of the previous superstar profiles that had been released.
The Straight Edge Movement has it's origins in Punk Rock
with Minor Threat and other punk bands that followed
their ideologies. "Straight Edge" is more than a gimmick
for CM Punk.



Make no mistake about it, CM Punk is unapologetically different no matter where he appears and he continues that trend on this DVD. The DVD itself shows glimpses into his past and profiles moments in his life such as family issues with substance abuse and his entry into the Straight Edge Movement. Punk doesn't pull punches about why he is this way and how painful life was a child watching loved ones damage their bodies with addiction.
CM Punk versus Samoa Joe was one of the landmark feuds
that launched Ring of Honor to national and international
exposure. Ring of Honor allowed many talents, Punk
included to learn the craft he is known for today.

From the wrestling side of things, Punk's DVD is also very different. WWE rarely references independent promotions, but Punk talks in great length about his IWA tenure as well as Ring of Honor. In fact, given that Ring of Honor is now on national television, this is very surprising. Hardcore fans of CM Punk will fondly remember the "Summer of Punk" before he left for the WWE.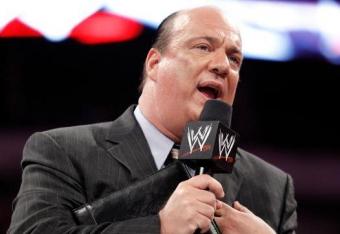 The term "Paul Heyman guy" was coined by CM Punk and
has become a bit of a catchphrase within the wrestling
community. Heyman constantly pitched Punk to WWE
brass and was met with skepticism.
The real bright spot of this documentary is Punk's struggles in the WWE. Punk talks openly on this DVD about not receiving opportunities that others were receiving. Not only this, many of Punk's colleagues (namely Paul Heyman), consistently put-over the fact that Punk was incredibly gifted, yet didn't fit the "mold" of the normal WWE superstar, no matter how much hype he had. Heyman claims on the DVD that he constantly mentioned Punk to WWE brass and couldn't believe that the future main eventer was stuck in developmental.
CM Punk claims he never felt comfortable as the World
Heavyweight Champion as he was not the focal point of
the company at that time.
As the DVD goes a long, Punk continues to promote wrestling but blasts the company for not promoting him as he felt he should have been. During Punk's initial runs of World Heavyweight Champion, he felt that he was a second fiddle to many of the other stars in the company and not a focal point like a champion should be. It was during his second run as World Heavyweight Champion that Punk claims Vince McMahon gave him a challenge to be a heel and Punk spoke with conviction about how this wasn't a challenge at all and he would be the most "over" star in the company.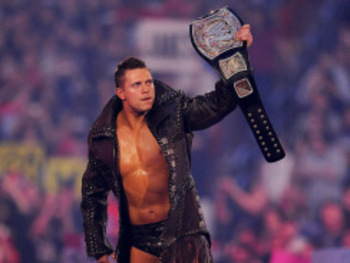 The Miz was the WWE Champion at Wrestlemania XXVII
in one of the most bland main events in history. (Personal
bias included) Although the Miz had a lengthy run on top,
he never got the desired fan reaction a heel champion
should.
Punk really shines during this part of his DVD as he is visibly upset by the fact that he got himself over and his group the "Straight Edge Society" to the point where riots were happening with fans and he was not included in the Main Event of Wrestlemania XXVII. Punk states (and this writer fully agrees) that the Miz was nowhere near the level of Punk in terms of being a heel and shouldn't have been in the Main Event of the biggest show of the year. As the "Straight Edge Saviour" states, the top good guy should go against the top bad guy on the biggest stage of the year.
CM Punk delivered his now famous "Pipe Bomb" when he
legitimately leaving the company during time allotted by
the company. Punk used the opportunity to put himself in
the forefront and gained major mainstream attention
The DVD continues to roll right through to CM Punk's now famous "pipe bomb" promo and how he was legitimately leaving the company during this time. Punk goes into great detail on his feelings during that time frame and how he really believes he is the best and being allowed to voice his issues on live television went a long way to receiving acceptance within the WWE.